---
Importing email audio attachments
Music Trainer makes it easy to access songs you purchase from iTunes or ripped from CDs. Sometimes you may want to work with songs you mixed and recored on you own. Adding them to iTunes, syncing, and importing is not convenient or always possible.
Note:
Audio files can be very big particularly if they are WAV format. Consider converting them to a compressed format like mp3 or m4a before emailing them
Down loading the audio file attachment
Select the email with the audio attachment you want to import into Music Trainer. Tapping the attachment icon on the bottom of the email message will cause it to be down loaded on to your phone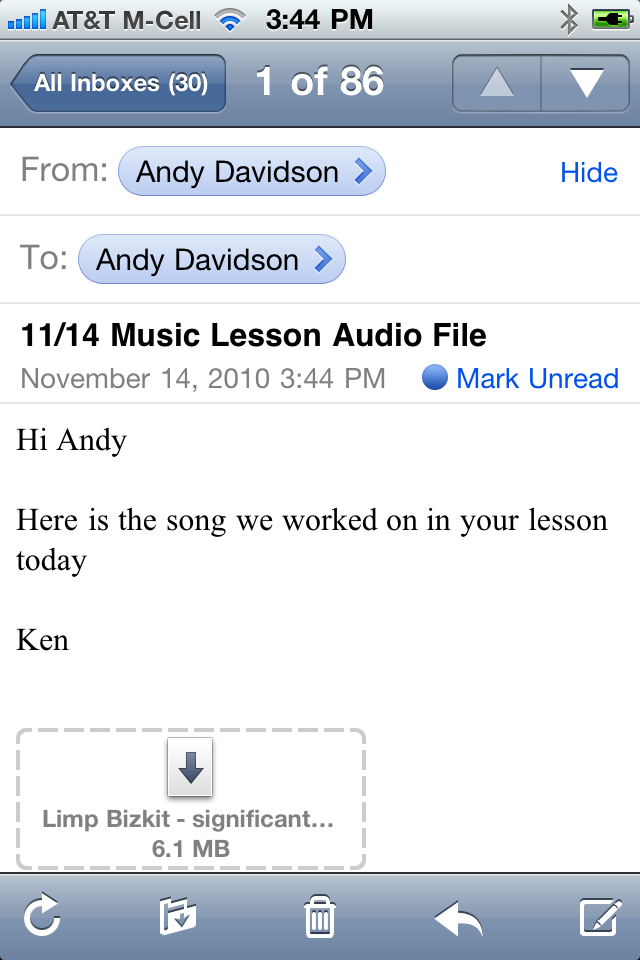 Wait for the download to complete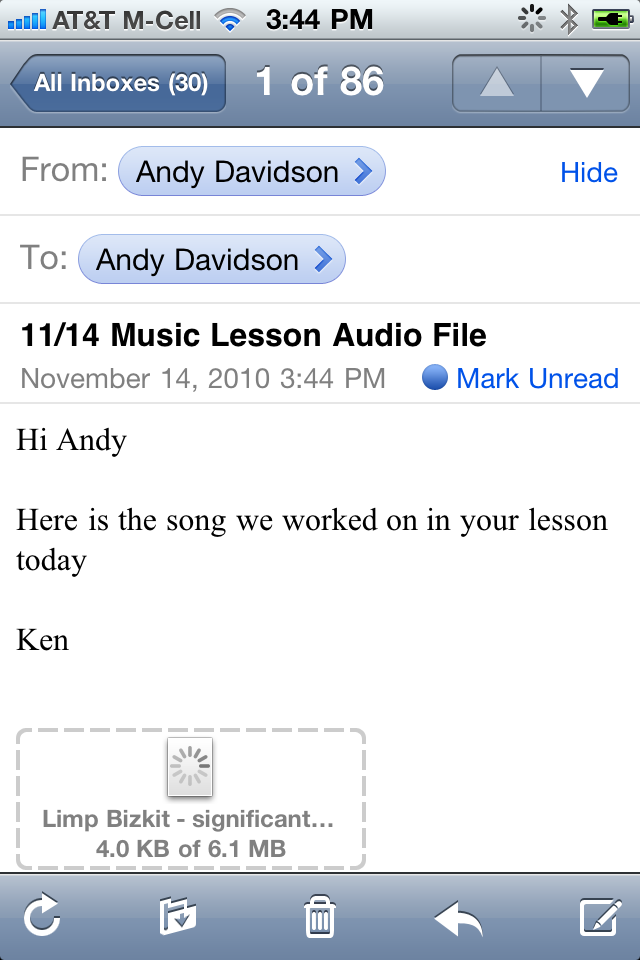 Importing the song into Music Trainer
This part is a little tricky. Notice you now have a button on the bottom of your email. Tapping this button will cause the song to be played using the quick time player. If you hold this button down, a menu will pop up letting to select the Music Trainer App.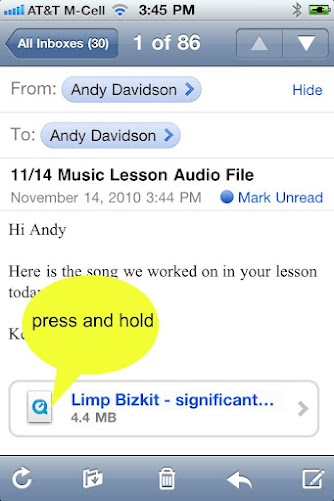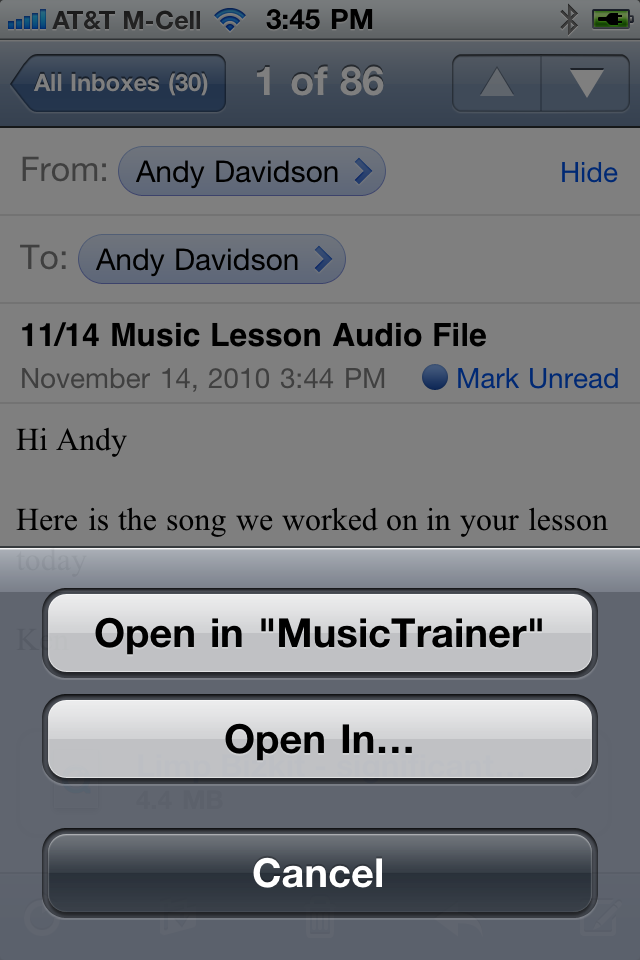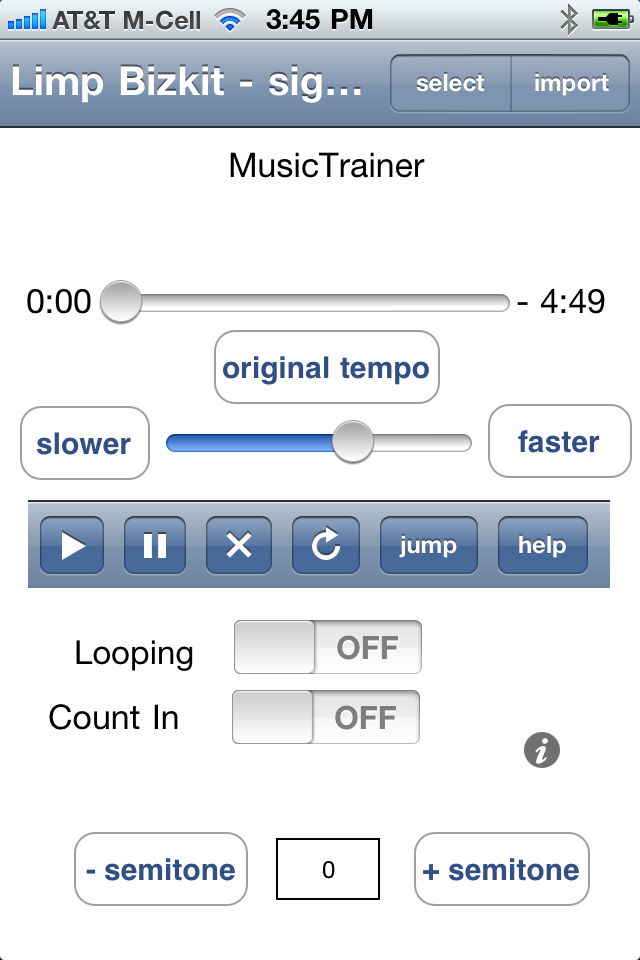 ---
Have Questions, Comments or Suggestions?
info@SantaCruzIntegration.com