---
Adding Music
Slow Down Music Trainer gives you full access to all the songs in your iPod library. You can also add songs sent to you as email attachments. To add songs to your list of favorites from your iPod library, start the app and press the "select" button in the upper right hand part of the main screen.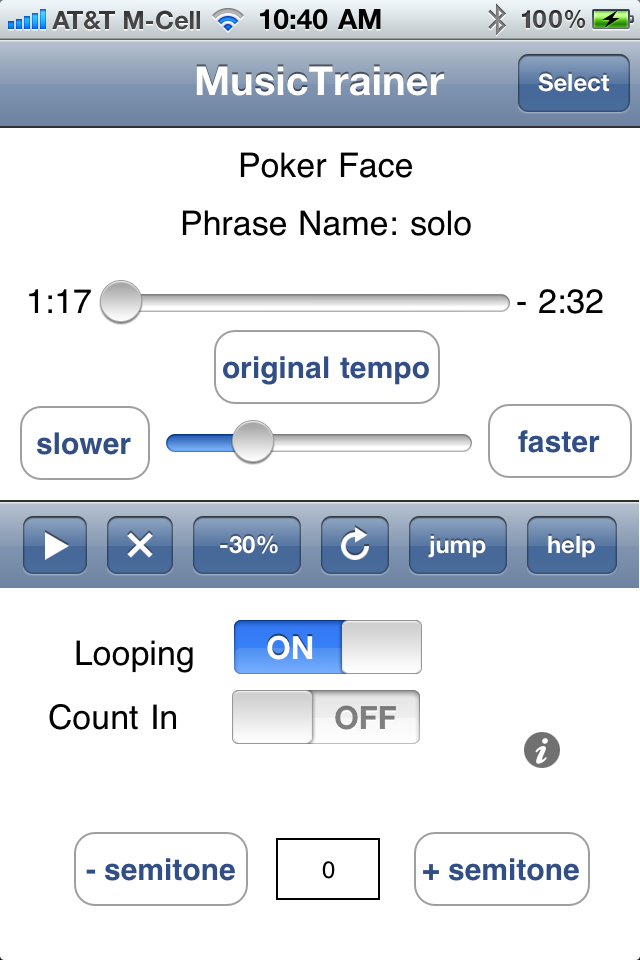 Next press the button labeled "iPod Library"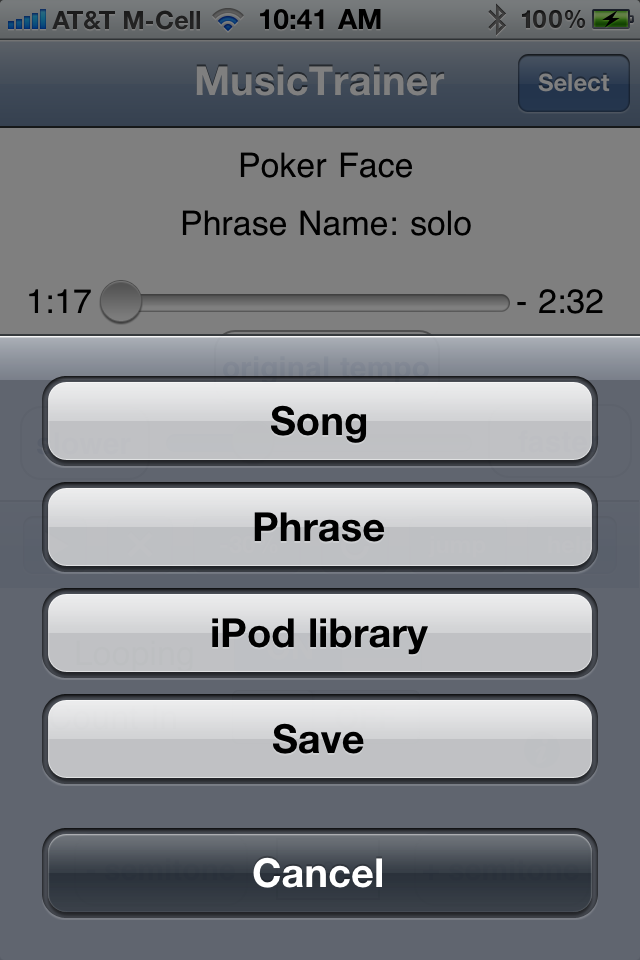 Tap to select the song you want to work with. The song will be added to your list of favorites.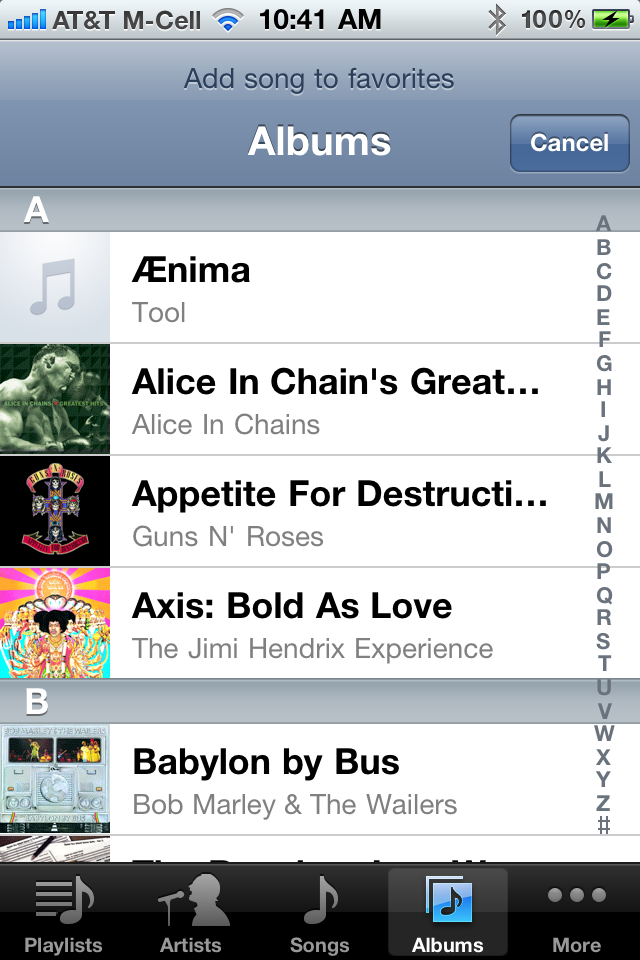 ---
Have Questions, Comments or Suggestions?
info@SantaCruzIntegration.com